Industrial sectors and innovation
German industry is (much) more than automotive and telecommunications. This is shown by the following EP patent application figures in 2020 for the 10 technical fields with the highest number of applications (percentage change compared to previous year).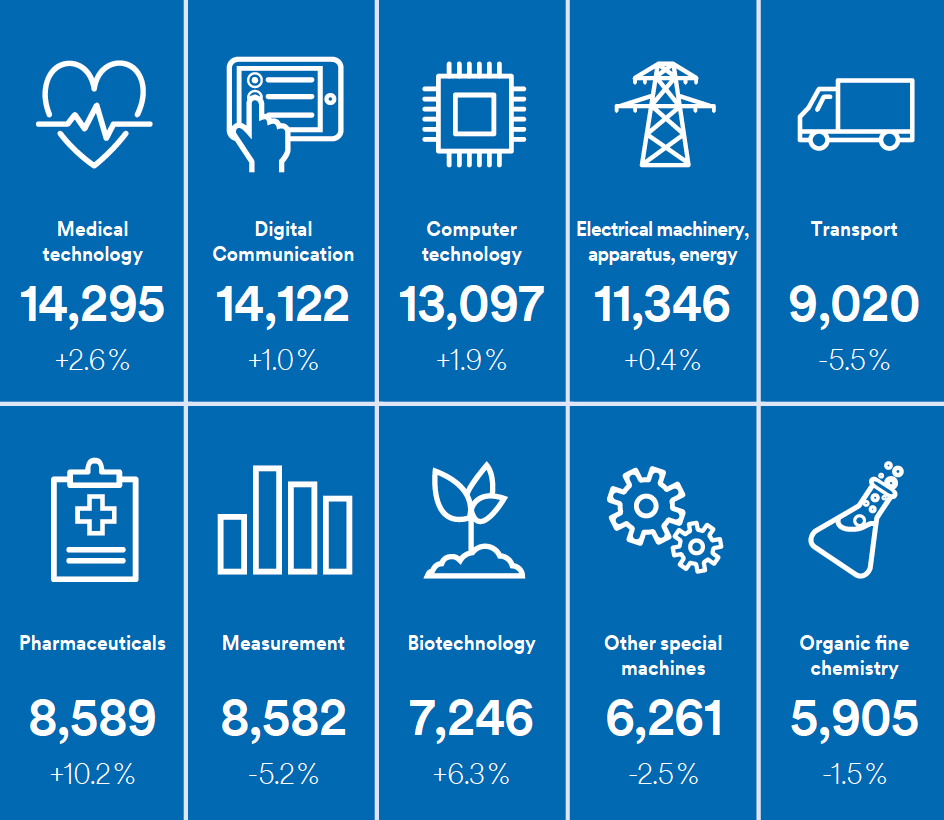 Automobile manufacturers are system integrators who assemble components supplied by other manufacturers into complex systems. By contrast, the chemical industry, medical technology or mechanical engineering, for example, develop and manufacture innovative products at high R&D expenses. In order to amortise the R&D costs and finance future innovations, a strong injunctive relief is indispensable for these industries.