Why you should be worried
Our position paper
Our position paper summarises our many criticisms of the European Commission's proposal and explains why it is hard to fix it. We argue that if implemented unchanged, the proposal could undermine incentives for open standards and vital technology development, adversely impacting European innovators and SMEs. We also warn of the potential damage to the EU's global technological leadership and overall strategic autonomy and questions the proposal's legal basis. Read our full position paper.
You don't have to believe us! Listen to them!
So many organisations and individuals have criticised the Commission's SEPs proposal that we needed to start keeping track of them. We update our Live Blog each time we spot something that we think more people need to read. These expert voices complement our own views on the Commission proposal. Click here to see what they're saying.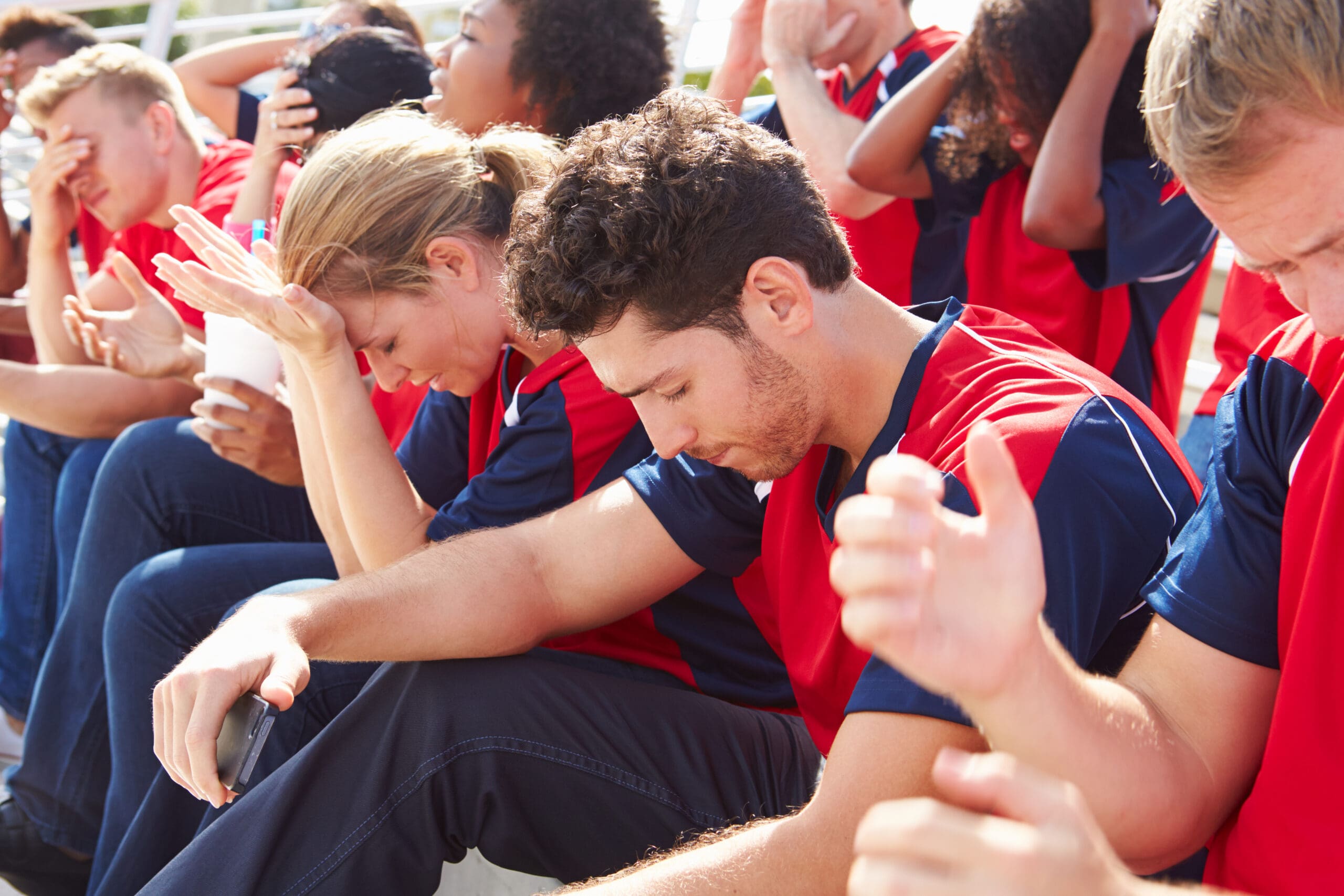 How SEPs and open standards help you – and Europe
Cellular communications
Without cellular and other open standards, your smartphone would be little more than an expensive music player and digital camera. It's thanks to 4G, 5G and Wi-Fi standards not invented by the major smartphone manufacturers that your mobile phone is a phone. Read more.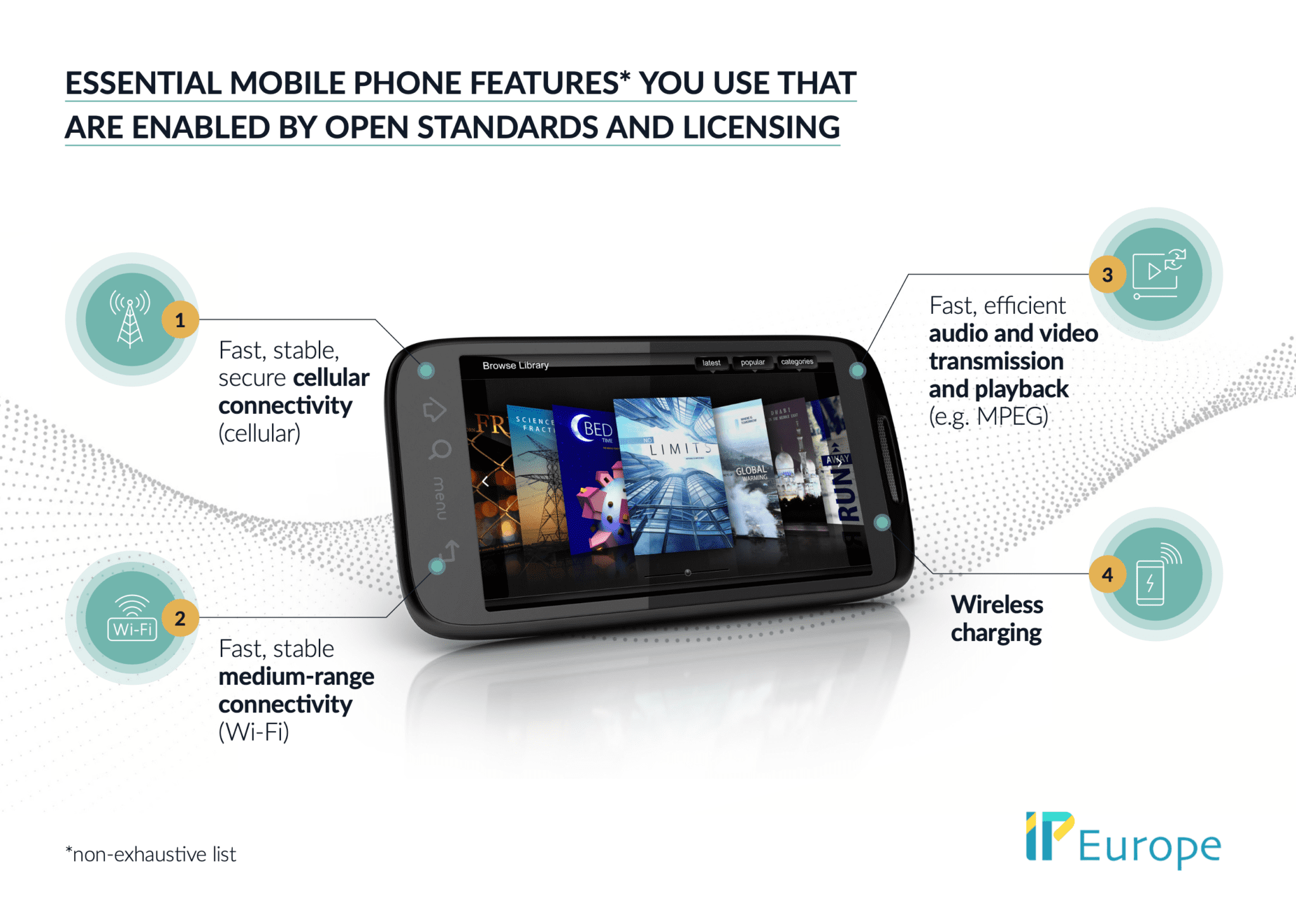 Health care
5G technology has the potential to revolutionise the way the service is provided and create a new healthcare ecosystem. Indeed, health care is set to be one of the biggest beneficiaries of the deployment of 5G. With its massive capacity and faster data rates, 5G could prove valuable in telehealth, remote surgery, transferring large medical files, real time monitoring through wearable devices and in the delivering of continual treatment information and support to patients. Read more.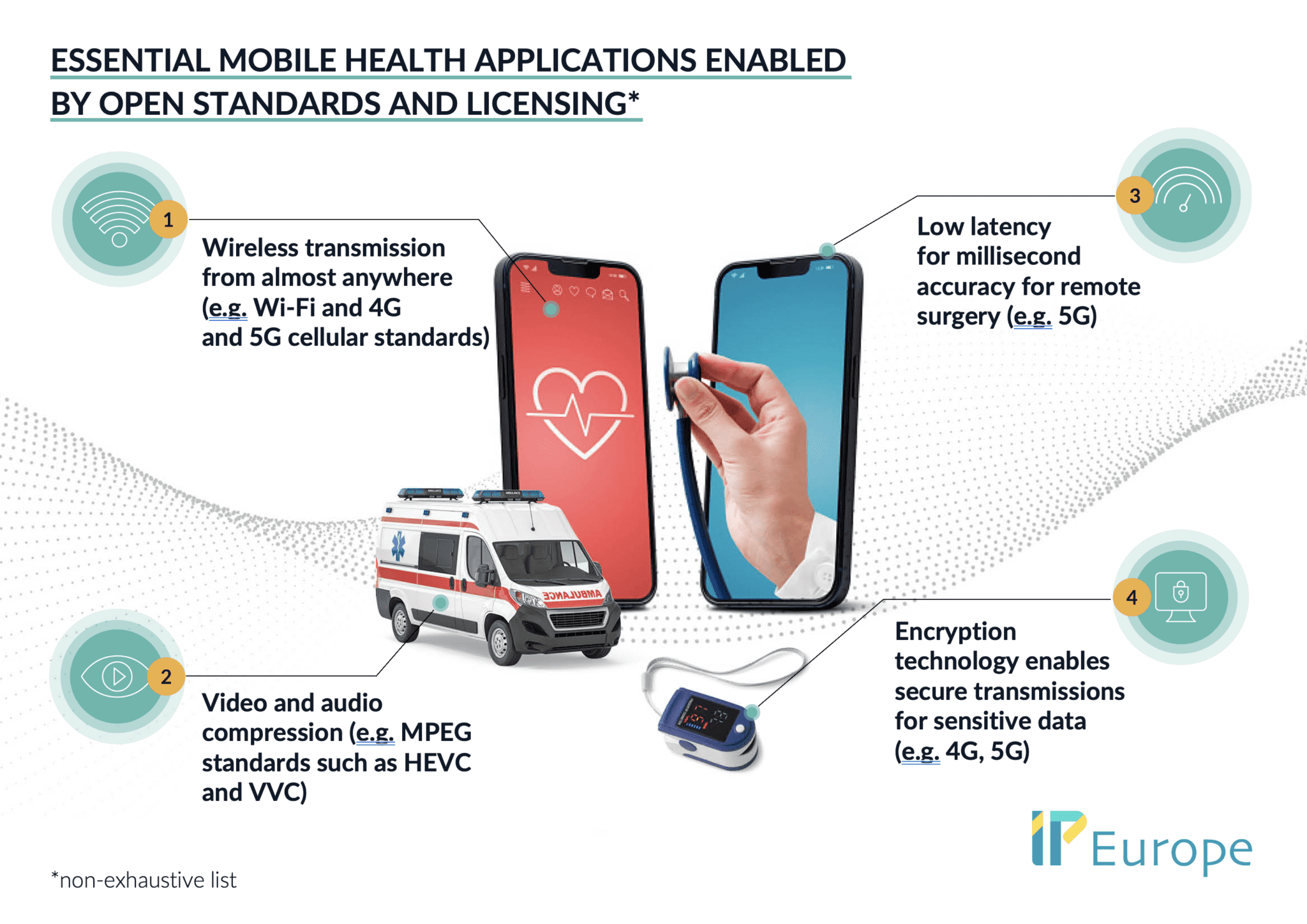 Sustainability
Fast cellular connectivity will play an essential role in greening the economy. 4G and 5G cellular standards are already becoming a basic digital infrastructure for green technologies such as smart meters and even smart cities. Smart technology, connected by 5G/6G, can reduce energy consumption by responding to changes in demand faster and more efficiently. But saving energy is only part of the game. Cellular technologies can also help produce green energy. Click to learn how.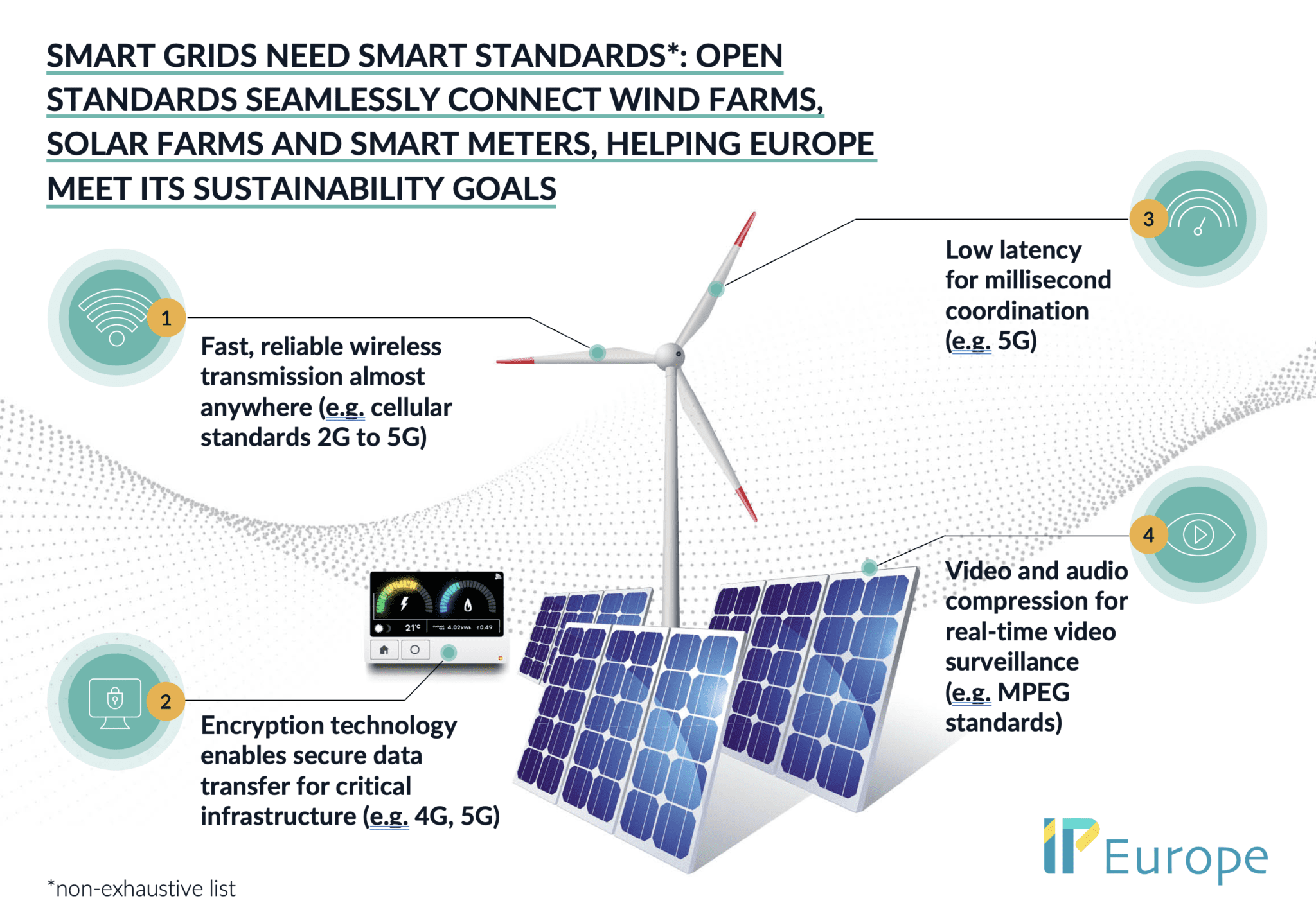 Connected mobility
Connected mobility standards in modern automobiles offer both automakers and consumers big rewards—but those rewards are not evenly distributed. How much of the price people pay for those connected mobility services goes to standards developers, and how much to vehicle manufacturers? Read our blog post to find out.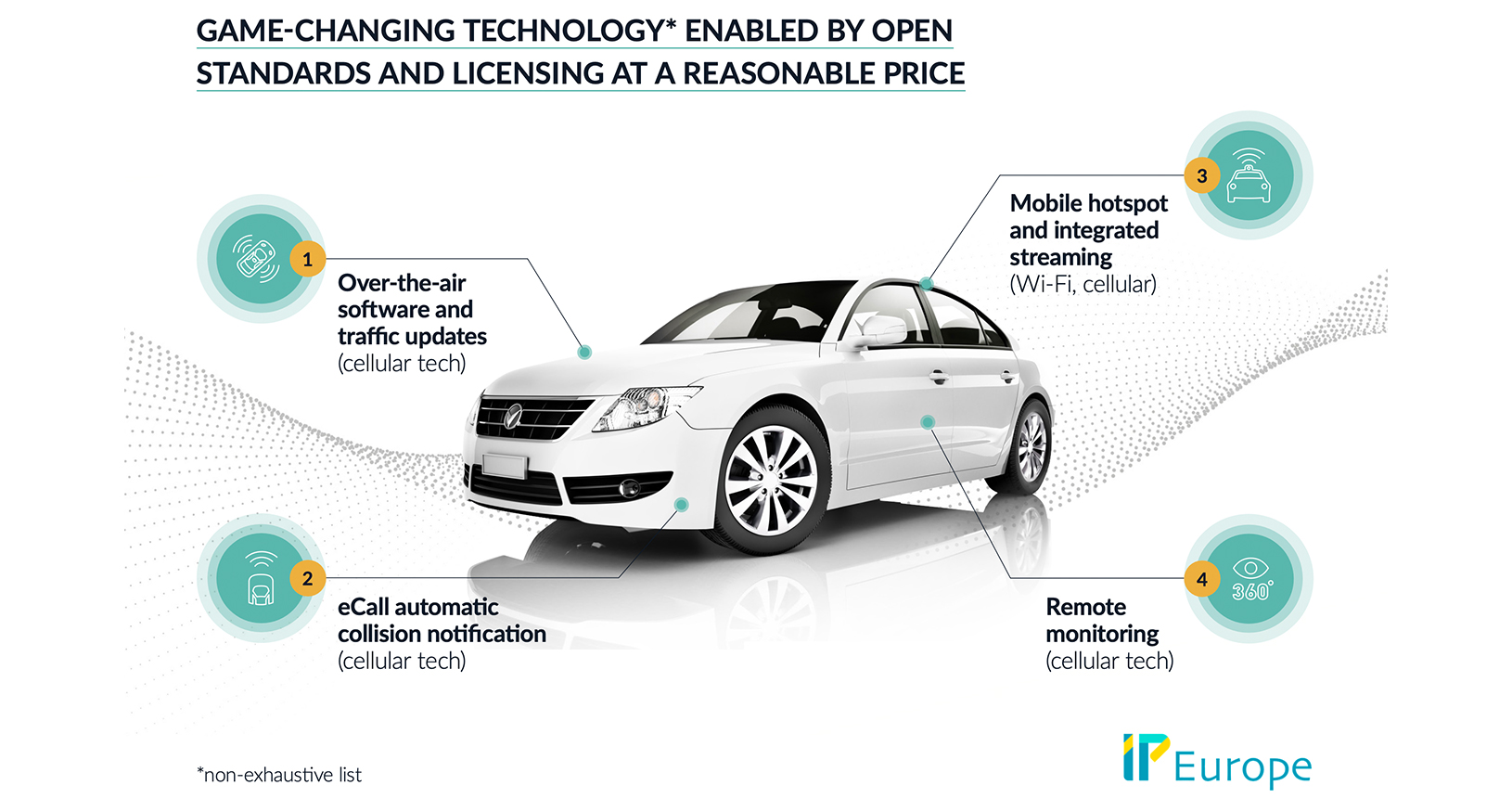 Open standards are essential to globally inter-operable and compatible products and services